Welcome to WrestlingTournaments.org

NOTE: Most tournaments are feeling the impact of COVID-19 restrictions
from government and school districts. Make sure you follow up on these
events through provided contact information before traveling to events.
NH's most comprehensive list of off season tournaments.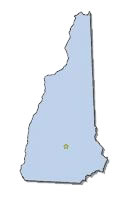 Your place to find available wrestling tournaments.
To add a tournament to this site (for now) send an email.
We will continue to update this site with additional features.
To see national tournaments held out side of New Hampshire visit the National Site.
Please be patient as we continue to create features for this new site.
Showing 1 to 0 out of 0 upcoming tournaments.
Date
Tournament Info
Detail