Welcome to WrestlingTournaments.org
NH's most comprehensive list of off season tournaments.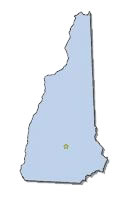 Your place to find available wrestling tournaments.
To add a tournament to this site (for now) send an email.
We will continue to update this site with additional features.
To see national tournaments held out side of New Hampshire visit the National Site.
Please be patient as we continue to create features for this new site.
Showing 7 upcoming tournaments.
Date
Tournament Info
Detail
Sat, 12/14



More Info

2019 Nick Zeras JV Tournament
Concord High School
Concord, NH


Sat, 12/14



More Info

2019 Salem Blue Devil Classic [NH]
Salem High School
44 Geremonty Dr
Salem, NH 03079


Sat, 12/14



More Info

Early Bird Invite - ConVal
ConVal High School
184 Hancock Rd.
Peterbrough, NH 3458
Sun, 12/15



More Info

NHWAY Novice Tournament
Merrimack Middle School
Merrimack, NH


Sat, 12/21



More Info

2019 Londonderry Holiday [NH]
Londonderry High School
295 Mammoth Rd #3095
Londonderry, NH 03053


Sun, 12/22



More Info

PJ Sora Armed Forces (K-8)
Londonderry High School
295 Mammoth Rd #3095
Londonderry, NH 03053


Sun, 12/29



More Info

2019 Jon Spohn Memorial Classic [NH] (Open)
Salem High School
44 Geremonty Dr
Salem, NH 03079